Jamestown Kiwanis Pancake Day Makes Its Return Today - newsdakota.com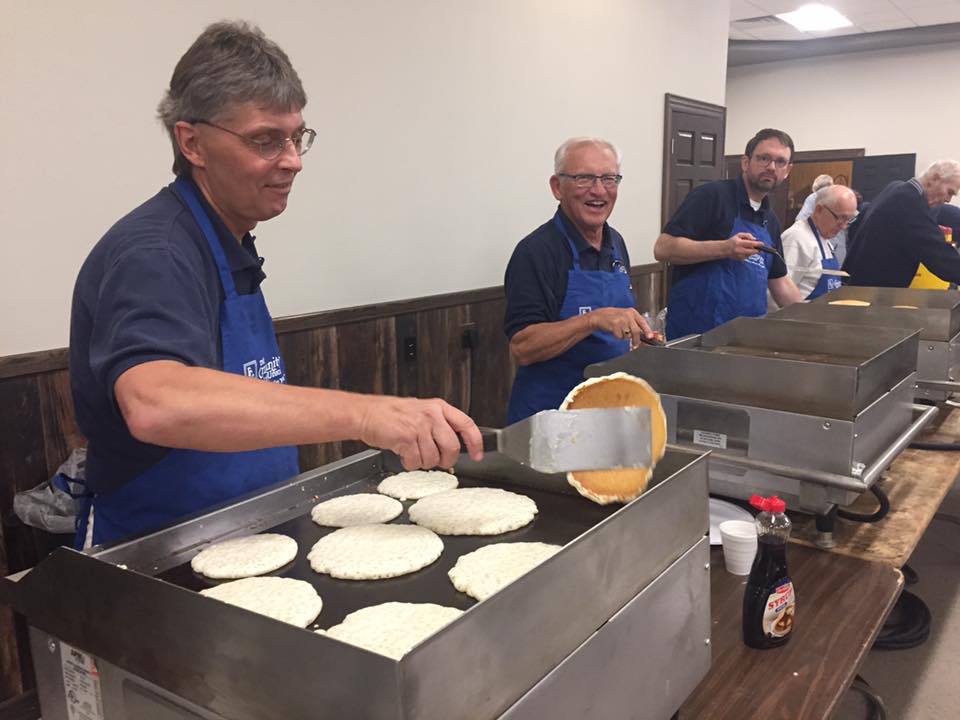 JAMESTOWN, N.D. (NewsDakota.com) – It's one of the hottest fundraisers for the Jamestown Kiwanis Club.
Held annually, pancake day raises money for the club to finance their service
projects.
Kiwanis member Katie Ryan-Anderson says they use a big portion of the funding for their Kids Against Hunger food distribution event. The group, along with the community, has packaged more than 1 million meals for hungry families.
Ryan-Anderson says by supporting Pancake Day, you're helping the community, service projects, and more.
Jamestown Kiwanis Club President Searle Swedlund says they'll start serving up pancakes at 11 AM and go through 7 PM at Club 1883 (formerly KC Hall) in Jamestown.
The pancake day was cancelled in 2020, but in 2019, the group raised around $9,500. There will also be raffles and more to help raise money for the club. Swedlund says some members have been a part of the pancake day for more than 60 years.
Tickets are $8 for adults, $4 for children, $24 for family and preschool and under are free. If purchased in advance, bulk tickets are available for as little as $4 per person.
Listen to a full Let's Talk About it with Searle Swedlund & Katie Ryan-Anderson:
Article Original Link:
https://www.newsdakota.com/2021/05/03/jamestown-kiwanis-pancake-day-makes-its-return-today/