Several Impactful Items on Adrian City Commission's Upcoming Meeting Agenda - WLEN-FM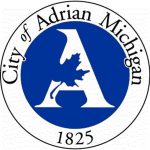 Adrian, MI – The Adrian City Commission has a full agenda planned for Monday, August 3rd.
During the regular virtual meeting at 7pm, the group will be voting on:
City of Adrian Social District
A resolution to designate funds from the City of Adrian Oil and Gas Royalties Trust for the Kiwanis Trail Expansion Project
The sale of 10 acres of property on North Adrian Highway to the Lenawee Humane Society
And the continuation of interviews for the Adrian City Administrator position
A link for the virtual meeting will be posted on adriancity.com.
Tune into our local and state newscasts, anytime day or night, for this story and more.
#wlenradio #wlennews #lenaweenews
Article Original Link:
https://www.wlen.com/2020/07/31/several-impactful-items-on-adrian-city-commissions-upcoming-meeting-agenda/