Kiwanis hosts Breakfast with Santa - Appeal-Democrat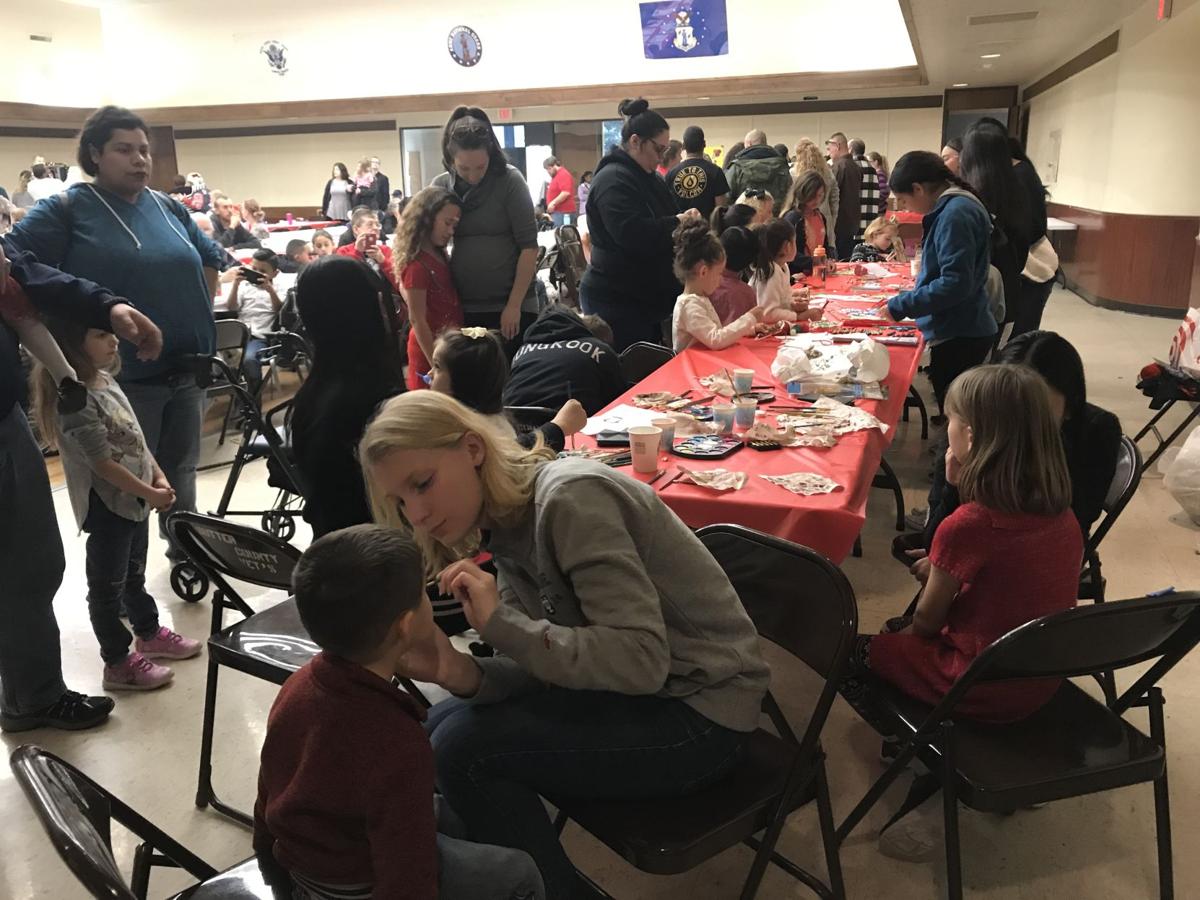 The Early Risers Kiwanis of Yuba City hosted their annual Breakfast with Santa on Sunday morning.  
The event, a 30-year-old tradition for the Kiwanis, invited the community to come out and enjoy a pancake and sausage breakfast and take a photo with Santa Claus.  
There was a large turn out this year, with over 400 meals served within the first two hours.  
"It has been busier than normal this year," said Tom Walther, Kiwanis Board Member.
In addition to the breakfast and photos, this year there was a magic show, balloon animals, a cotton candy machine, arts and crafts and face painting.  These services were all donated by community organizations.  
Geoff Page of Entertainment Elements provided free photos with Santa. 
"A lot of people come to get the photo with Santa," said Annette Gisi, chairperson and organizer of the event.  
In the almost ten years that she has been involved with this event, Gisi said that this has always been a big draw for attendees.  
Students from four area high school Key Clubs also volunteered their time organizing the arts and crafts and face painting stations.  
"It's a lot of fun helping the kids," said Lovejot Kaur, president of the River Valley Key Club.  "They can make bracelets, decorate picture frames and color."  
Cailin Born, a senior at East Nicholas High School and lieutenant governor for Key Club Divisions 14 and 39, was busy painting faces.  
"There has been a line for face painting all morning," Born said.  
These students also waited and bussed tables and assisted Santa by passing out candy canes.  
"No tickets are needed to get in," Gisi said.  "The event is open to the community."  
A donation of $5 was suggested for those over 12 years old who could afford it, and children under 12 ate for free.  All donations go toward the cost of food, balloon supplies and photo paper purchased by the Early Risers Kiwanis.
"These events are all about giving back to the children of the community," said David Flores, president of the Early Risers Kiwanis of Yuba City.  "This has been one of largest years for this event which is awesome."  
He has been working closely with Kiwanis Yuba City President Joe Bettencourt to bring these two divisions of the Kiwanis together and assist the children of the community in any way possible.  
"We are always actively looking for new members that want to help out," Flores said.  "It's a great way to give back to the community."  
For more information about the Kiwanis or to get involved, contact David Flores at 916-478-1880.