Columbus Baseball Organization installs drainage system at Kiwanis Park - Portage Daily Register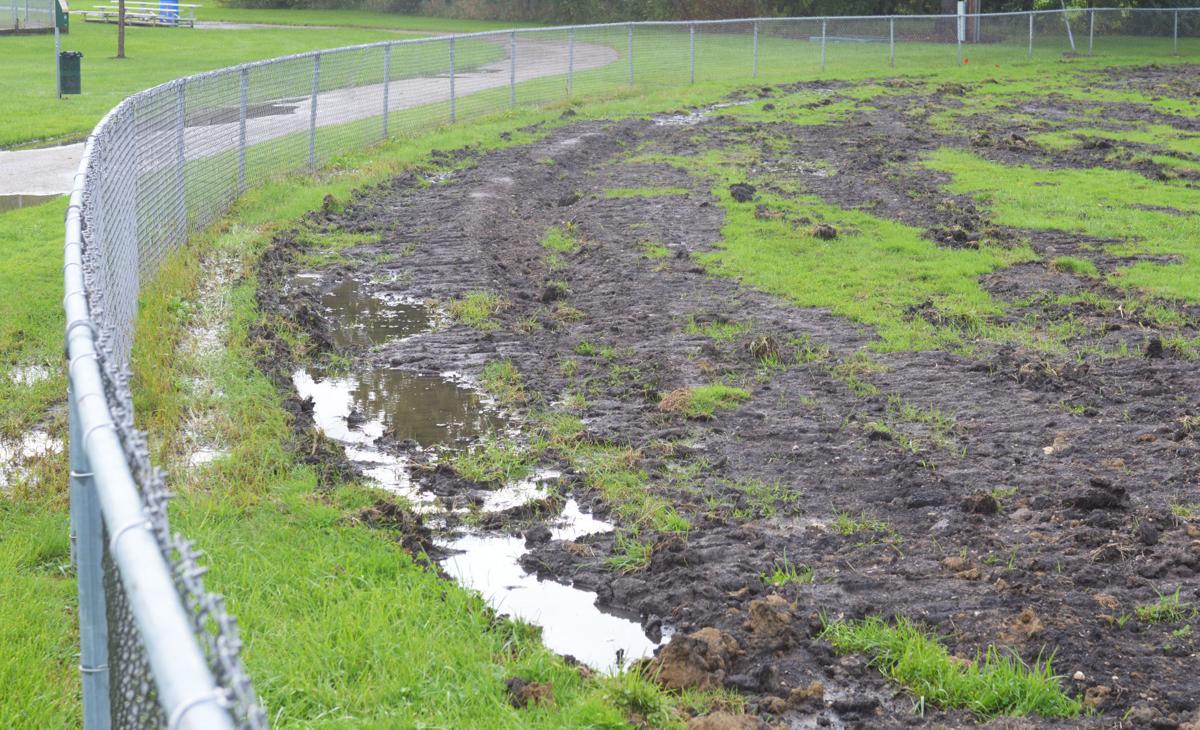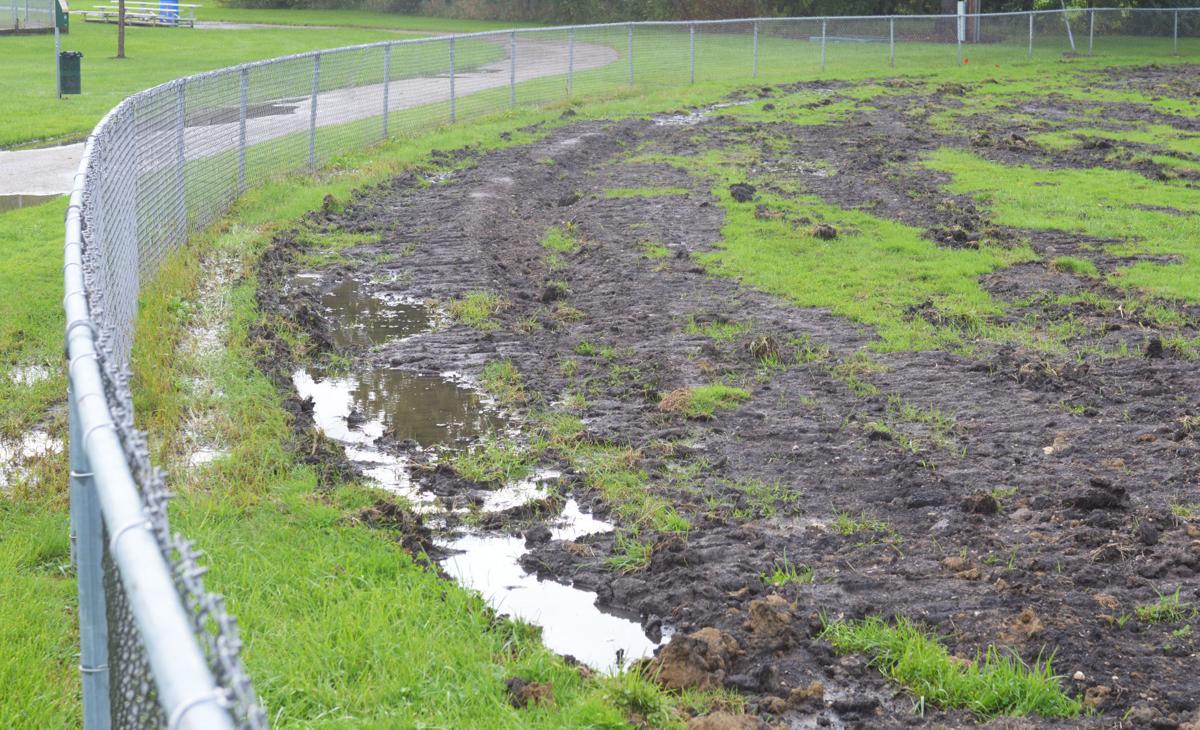 Youth baseball players in Columbus should have more opportunities to get on the field next spring thanks to a new drainage system at Kiwanis Park.
The Columbus Baseball Organization, tired of having games cancelled or postponed due to soggy fields, raised funds to construct the system along its baseball diamonds. CBO hired Skalitzky Drainage from Waterloo to install drainage along Field 1 this fall. Joe Wipperfurth, a member of the CBO, said the organization hopes to install additional drainage in the coming years.
On Field 1, Skalitzky installed drain tiles in the outfield with each tile 10 feet apart. In addition, Mid-State Equipment in Columbus donated a bobcat and tiller to till the grass, which CBO will re-seed above the tiles.
"We did Field 1 first because it's attached to one line that runs directly to the creek," Wipperfurth said. "There is a little green exit pipe where the water runs into the creek. They say it will help tremendously with getting the water out of here."
Kiwanis Park sits in low-lying land with the Crawfish River flowing nearby. Due to spring thaws and heavy rains, the park often experiences flooding, leaving standing water on the baseball fields. If the fields are deemed unplayable, games are often delayed or cancelled until the field dries.
CBO continues to expand, attracting teams from outside Columbus to play in weekend tournaments at Kiwanis Park. Wipperfurth said the organization had about 300 players signed-up last season with several T-ball teams. However, wet field conditions left players, coaches and parents frustrated.
"We missed so much practice time and kids playing on the fields because it's so wet," Wipperfurth said.
Before starting the project, Wipperfurth researched drainage systems and talked to local farmers on how they remove water from their fields. He said many raved about the tiled system.
"It's kind of like a 'V' system with the more tiles you put down, the faster it will drain," Wipperfurth said.
CBO hosts a large summer tournament every year featuring about 30 teams. Wipperfurth said it often rains the night before the tournament starts leaving the CBO scrambling to get the field ready.
"A bunch of us dads are out here with squeegees, trying to clean the fields off," Wipperfurth said.
Because the area around Kiwanis Park is considered a wetland, CBO had to get the project approved by the Wisconsin Department of Natural Resources. Crews weren't allowed to excavate the ground, so drainage had to be cut into the soil. Since the city of Columbus owns the land, the project needed city approval. Council members liked the drainage plan and the goal of adding additional systems.
Wipperfurth said the city tried to install drainage years ago, but couldn't get DNR approval. Wipperfurth, who works for the Dane County Highway Department, talked to DNR staff to help get the system approved.
"It's just a bunch of kids that all they want to do is play baseball and they can't," he said. "Hopefully with this, it will get more kids out of the house to come play baseball and do something. I have two boys and a girl so we're going to be playing here for a bunch of years."
To cover project costs, CBO raised money through tournament and player registration fees. Wipperfurth said the organization wants to see how the first drainage system works before raising additional funds for another project.
"We're going to try to have some fundraisers so we can do the next two phases but we're going to wait until the end of baseball season next year so they can get it in and have grass growing right away," Wipperfurth said. "Next year, we would like to do Field 2 and 3. The following year, if we get the money raised, we would do Fields 4, 5 and 6. That would be a huge project, but those fields are really affected by the rain."
The full drainage system could be in place by the fall of 2020.
According to Wipperfurth, cost to install the systems is about $6,700 per field. CBO could also raise money through billboard sponsorships with businesses advertising along outfield walls. In addition, CBO is considering selling field naming rights to local companies.
Follow Kevin Damask on Twitter @kdamask or contact him at 608-963-7323.