What's it worth? Find out at Alcoa Kiwanis Antiques Appraisal Fair - Maryville Daily Times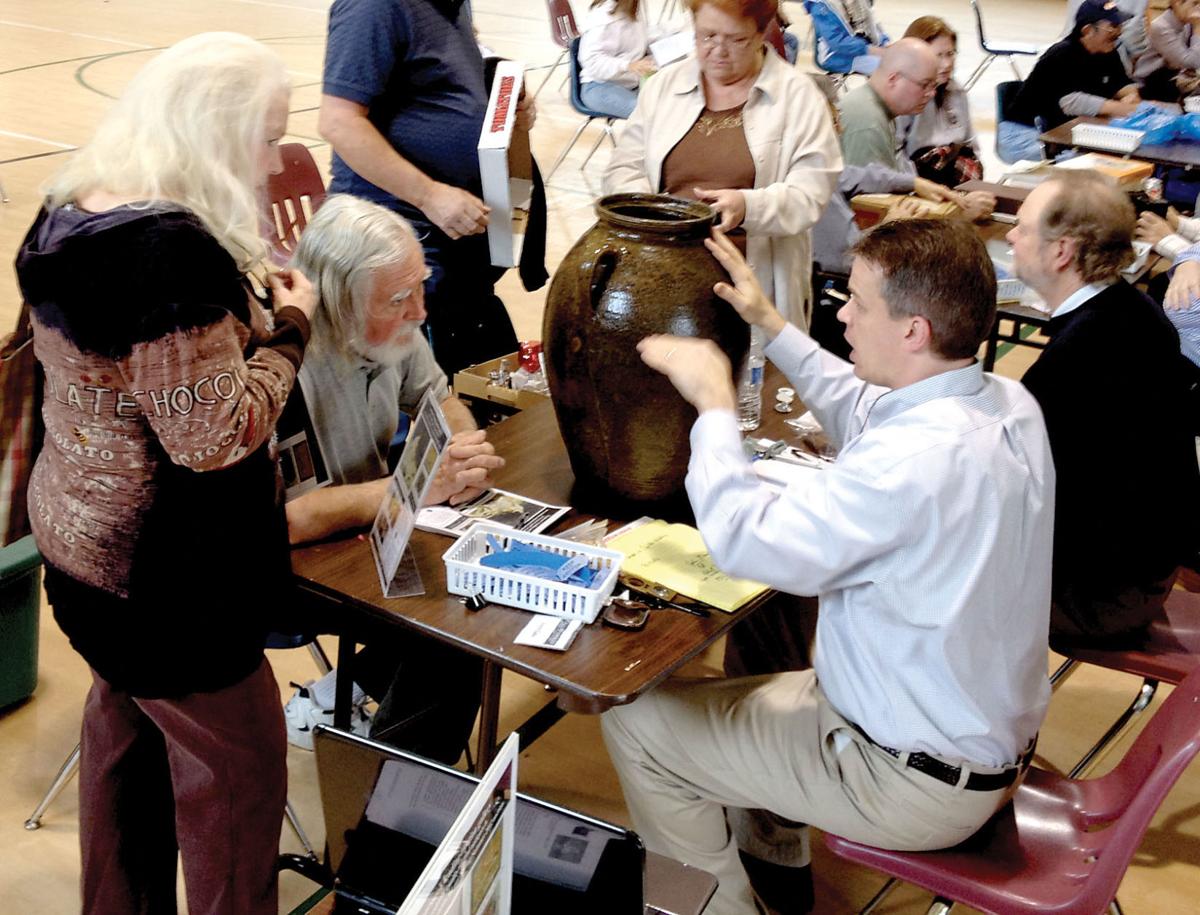 Spring cleaning? Take those potential treasures you find tucked away in attics, closets and basements to the Alcoa Kiwanis Club's Antiques Appraisal Fair March 24 and see what your items could potentially be worth.
The annual event will be held from 10 a.m. to 2 p.m. at the Maryville First Baptist Church Family Life Center. As in past years, the East Tennessee Political Items Collectors Political Memorabilia Show and Sale will be held in conjunction with the appraisal fair, with all proceeds from both events benefitting The Gate – Gateway to Independence, a day program for adults with disabilities.
A new feature is being offered this year: Blount County Friends of the Library's Pop-Up Sale offering pre-owned books. All proceeds from this sale will benefit the Friends of the Library.
John McMillan, president of the Alcoa Kiwanis Club, said, "This fair has become a very popular annual event. We are especially pleased to have the Blount County Friends of the Library join us this year."
Denise Robertson, with Friends of the Library, said the pop-up sales are smaller than the main sales held at the library. "We usually follow a theme to coincide with a library or community event," she said. "For this event, we plan to feature books on antiques, collecting, local and regional history, military history, coin collecting and others."
The fair will offer appraisals of any antiques or collectibles, but the emphasis will be on Civil War and militaria, coins and books and historical documents.
"We believe having the Friends present will help us with this emphasis, and we hope they earn money to support our wonderful library," McMillan said.
The East Tennessee Political Items Collectors group is a local affiliate of the American Political Items Collectors, and the group has now sponsored a show in conjunction with the fair for the past three years. Group member Andy Simon said, "We hope to have several dealers showing pieces of their collection, as well as offering items for sale. We will also assist the appraisers with appraisal of political memorabilia."
What's it worth?
Appraisers from internationally acclaimed Case Antiques of Knoxville will include John Coleman, Scott Bishop, Anne Tidwell, Wray Williams, either Bob Craig or Len de Rohan, and John and David Case, and others.
Coleman has operated used and rare bookshops in Knoxville continuously for over 21 years. His specialties include books, historical documents and vinyl records.
Bishop is an appraiser and dealer of antiques and art with over 40 years of experience. His specialties include silver, porcelain, jewelry, glass, American furniture, mid-century decorative arts, and fine art.
David Case is an appraiser and dealer of Southern and American antiques, and his specialties include Southern pottery, Southern folk art, Southern textiles, Southern furniture, jewelry and general decorative arts.
John Case is the owner, founder and president of Case Antiques Inc. Auctions & Appraisals. He is a member of the Appraiser Association of America and has appraised for the "Treasures in Your Attic" television show. His specialties include fine art, Southern pottery, Southern furniture, Southern textiles, silver, folk art, Native American, Civil War and general decorative arts.
The cost for each appraisal, including political items, is $5. There will be a special category for large collections of items for a "general opinion" as to the value of the collection, and the charge will be $20.
Admission will be $5 for anyone attending the event, and the price of admission includes one appraisal. Tickets will be available at the door.
Appraisers will not be offering certified appraisals — there is time only to provide verbal, current market estimates. Arrangements can be made for more extensive appraisals outside the show, and even for auction of items of significant value if the owner wishes to sell them.
For large items or heavy furniture, a person may bring photographs of the item which should include the front and back of the item; the feet of the item; close-ups of any special markings or signatures which may be located inside or on the bottom of drawers or on the bottom of the item; and any dovetail joints.
"Through the years, we have had persons bring antiques to this event which have been appraised for many thousands of dollars and some of them have been sold by Case in their international internet auction," McMillan said. "Even those who have found out their items are not very valuable have had fun and learned a lot. So we hope Blount Countians will bring their treasures in and find out what they're worth, and help the Friends of the Library and The Gate at the same time."
The Alcoa Kiwanis Club will also serve a lunch that includes a bowl of chili, dessert and a drink for $5.
The Gate
All proceeds from the appraisal fair and ETPIC show will benefit The Gate – Gateway to Independence, a day program serving adults with disabilities within Blount County.
Executive Director Kelly Wiggins said The Gate, as it's known in the community, is a day program for adults with intellectual and developmental disabilities.
"After they age out of school, which in Tennessee is 22, they can register and come to our day program," Wiggins said. "They can have positive social interaction, some pre-vocational opportunities — and the nice part is, it gets them away from what is often a life of isolation after they're out of school."
The Gate started in 2004.
"We started with one family and two former teachers of one of our participants, Russell Hogsed," Wiggins said. "So they started The Gate with four participants. We had 52 sign up this year."
Participants meet together on Tuesday, Wednesday and Thursday, August through May. "We average 38 to 40 on any given day," Wiggins said.
In February, participants attended a meeting of the group's Aktion Club. "This is part of Kiwanis International, which sponsors these clubs nationwide within organizations for people with disabilities," Wiggins explained. "Alcoa Kiwanis sponsors Aktion Club here at our organization. It has been a wonderful experience for our participants. It's like a club within our program. They have officers, they have a business meeting. The beautiful thing is, they do community projects, so they give back to the community through this. They have done backpacks for Haven House, food for the Food Connection, Mission of Hope, Operation Christmas Child. Right now we're collecting pet toys for the Blount County Animal Center. They are so proud of this club. It's an opportunity they wouldn't normally have."
Most of the funds raised from the March 24 event will be used for Aktion Club projects, Wiggins said.
The Gate is close to Wiggins' heart — she has two nephews in the program.
"This can often be a forgotten population," she said. "Also, there's some social bias because they look what we would like to say is 'normal,' but they're not acting what you'd think is 'normal' so people don't know how to react to them. All they want is to be treated like another adult and to have some choices, and we're all about that."